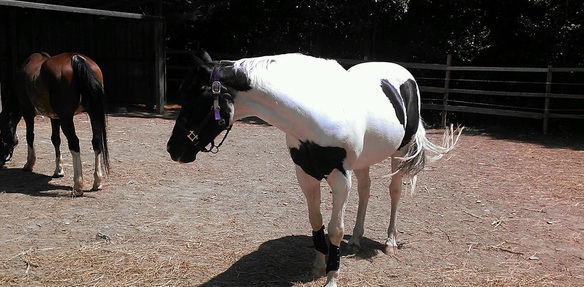 MANDY IS OUR NEWEST MEMBER SHE IS 23 YRS OLD MARE, A FLASHY PAINT, SHE SURE RULES THE BARN .



MANDY
---
TIKI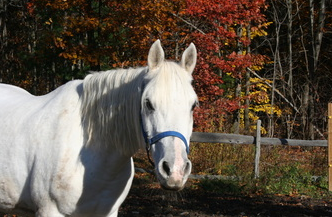 Tiki warms our hearts. He is a 25 yr old Arabian who loves his job here at the stable. He has a beautiful mane and tail and is always curious about what the other horses are up to! His ride is smooth and balanced. .

CASH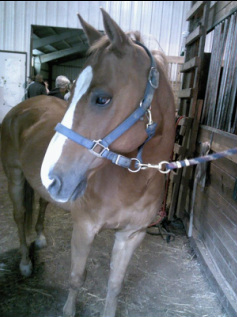 Cash is an energetic 25 yr old QH. He has quite a flirtatious personality and fancies the mares with a snicker as they walk by. He has a very flashy chestnut coat and a beautiful, but short flaxen mane.

BUDDY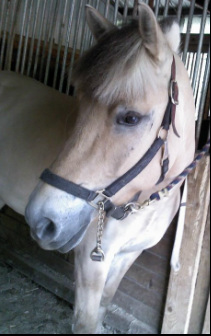 Buddy is the baby of the bunch. He is a 10 yr old Norwegian Fjord. He is quick to capture your heart with those soulful eyes, usually when asking for a treat! He is known at the barn for his big, goofy personality and mohawk mane.

SILVER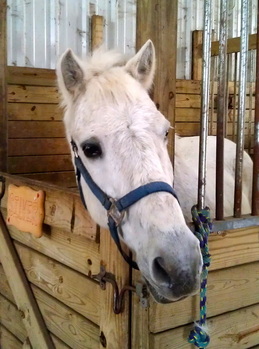 Silver is ol' reliable here at the barn. He is a true gentleman and has a mellow temperament. He gives his riders a strong, steady and bouncy ride.

JEWEL (JJ)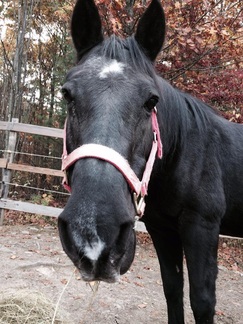 Jewel (JJ) is a quiet quarter horse mare. She is a beautiful dark chocolate brown! JJ is eager to work and has consistent forward motion.

TEDDY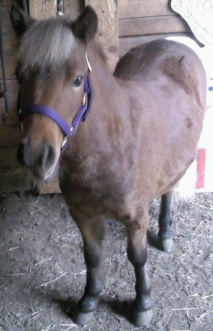 Teddy is a miniature horse. He is the smallest who thinks he is the biggest in the herd! and certainly acts like it. He knows how to drive a cart WITH THE PONYS 2 GO program He has tons of personality packed into a little body and is a favorite among the riders at the barn!

Casper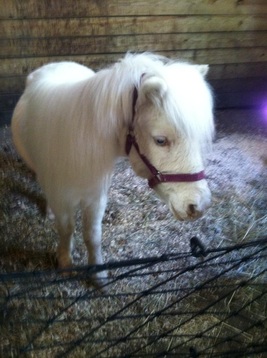 This is Casper. He is a miniature horse.. Casper drives a cart and works with the PONYS 2 GO program. he loves to be brushed and too work . He is white with light blue eyes.. Teddy and Casper are best buddies . Casper is is 12 yrs old and very well trained.

Tucker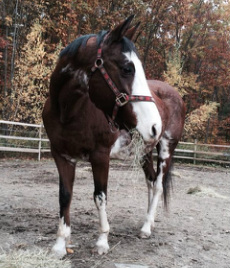 Tucker is a PAINT gelding that is a gentle soul. He has gorgeous marking and give you nice ride.
Below are our beloved Horses who have passed on and went to Horsey Heaven:
They remain on this page as they remain in our hearts and to commemorate their contributions to the program.
RUSTY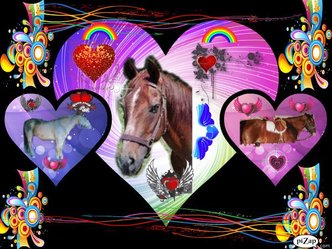 Rusty was the engine here at the barn for 10 years. He was 29 yr old QH who helped out with the program here for 9 years. He controlled the herd when we were away and always stood proud when he gave the riders their first ride. He passed in summer of 2011.

SARU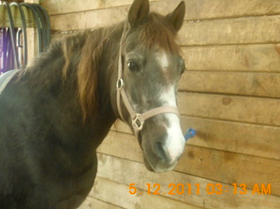 Saru was a retired breeding Morgan. She was 29 yrs old and acted like she 18 again. She had a wonderful grandmotherly spirit and elegant movements. She passed in spring 2012.

Ariel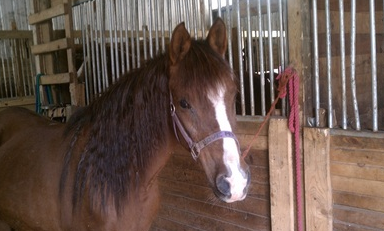 .Ariel is a Welsh Cob mare who gave thrill to ride for many independent riders. She was a great pony that everyone loved . She was 18 years old before she passed away of 2014 . She will always be a little princess pony. and will be missed the one who known her .

CHARLIE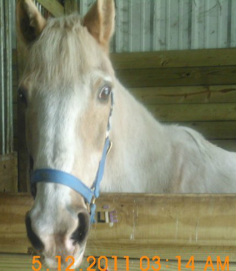 Charlie was rescued from a field. He overcame severe weight loss and respiratory disease to become a great companion. He passed in 2011.